Bottomless(ish) Mimosa Sunday Brunch Fall 2019 Series
October 6, 2019 @ 9:00 am

-

November 24, 2019 @ 12:30 pm

|

$19.99
Description
Join us for Sunday brunch and bottomless(ish)* mimosas! Each week, for eight weeks, Chef Steven and team will create a delicious buffet brunch with various breakfast items. What pairs best with brunch? A bottomless(ish) mimosa bar* with a variety of choices. Pour your bubbles, pick your juice, and garnish with fruit.
There are two calls times, 9am and 10:30am. Choose your date(s) and your call times when purchasing your tickets. Each call time has a limited number of tickets available.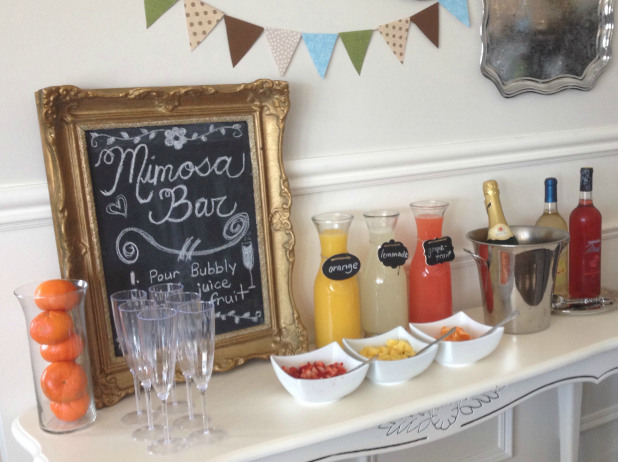 *State law prohibits us from having an endless drink service. Bar service ends at 11am for first call time and 12:30pm for second call time. Visibly intoxicated guests will be cut off for their safety.
WHAT IS ON THE MENU?
October 6
Scrambled eggs
Breakfast potatoes
Waldorf salad
Bacon
Sausage
Pistachio stuffed chicken
Omelet station
Assorted desserts
October 13
Scrambled eggs
Hash browns
Bacon
Kielbasa sausage
Eggs Benedict
Chefs choice pasta dish
Assorted desserts
October 20
Scrambled eggs
Breakfast potatoes
Bacon
Ham
Fruit
Omelette station
Chicken Alfredo
Caesar salad
Assorted desserts
October 27
Scrambled eggs
Hash browns
Bacon
Corned beef hash
Fruit
Biscuits and gravy
Chef's choice chicken dish
Assorted Desserts
November 3
Scrambled eggs
Breakfast potatoes
Waldorf salad
Bacon
Sausage
Pistachio stuffed chicken
Waffle Bar
Assorted desserts
November 10
Scrambled eggs
Hash browns
Bacon
Kielbasa sausage
Eggs Benedict
Chefs choice pasta dish
Assorted desserts
November 17
Scrambled eggs
Hash browns
Bacon
Corned beef hash
Fruit
Biscuits and gravy
Chef's choice chicken dish
November 24
Scrambled eggs
Breakfast potatoes
Waldorf salad
Bacon
Sausage
Pistachio stuffed chicken
Waffle Bar
Assorted desserts